Our solutions for your business!
We, at
Z.D

., lead changes designed to enable your organization to thrive in a competitive market keeping it at the forefront of technology by using innovation update. Correct business processes by nature produce changes, opportunities and improvements throughout the business' life. Changes allow the organization to properly cope with its business environment both within and without the organization.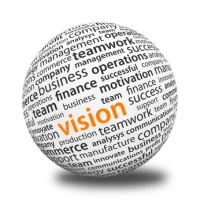 "Are you out of your mind? I can't go on vacation now! How can I leave the business?" What I say is: "Oops, no planning. What will happen if you do go on vacation? There will be no one to run the business!"
The following conclusions immediately follow:
No management
No planning
The business runs but is not "managed"
This is what Benjamin Franklin had in mind when he said: "Run you business before it runs you".
We, at Z.D., will help you manage your business and with its short- and long-term planning. We will make it possible for you to have ample time for all your tasks and get management right back into your hands. Lead rather than being led.
Small business
Startups
Cash flow
Benefit cost
Management skills
Efficiency and effectiveness
Business environment
Medium business
Managerial counseling
Business policy
Market evaluation
Management plan
Business opportunities
Risk evaluation
Corporate
Vision
Strategic plan
Business environment
Information technology
Threats and opportunities
Finance
Custom-made solutions
Our company specializes in leading changes and assimilating a large number of custom-made solutions with perfect fit to the unique needs of each client. The combination of our vast experience with accumulative technological and business know-how allows Zeev Dori Business Consultation to provide our clients with highly specific solutions for any business need for organizations and companies in the various sectors of the business world.
It was already at school that we learnt (those who have) that "there is no axiomatic solution". We have accumulative experience and knowledge in business processes based on which we offer custom-made solutions. Each solution is tailored with the cooperation of our clients while offering comprehensive consultation and guidance at each stage. This involvement and partnership produce an end-to-end approach to all business' aspects as well as to the examination of those aspects in terms of benefit to the client. We stress our clients' involvement in the process as it allows for the retention of accumulative knowledge for the purpose of continuous improvement.